Yesterday OKEx completed short maintenance at a time of tremendous uncertainty in the cryptocurrency industry. Only recently, the exchange overtook rival BitMEX and became the largest trading site for Bitcoin futures.
It announced on Mar. 12 that the platform would be down for system maintenance beginning about half an hour after midnight UTC. Later the same day, the exchange declared a resumption of trading operations.
The maintenance took place in the cryptocurrency market at a time of tremendous uncertainty, which was followed by exceptionally large volumes on cryptocurrency exchanges. Bitcoin (BTC) began March 12 at almost $8,000 and finished the day at around $5,300.
OKEx adjusting to the high volumes of trade?
According to the Cryptocurrency market data website CoinGecko, on Mar. 12 OKEx saw a trading volume high of $3.1 billion, a rise of almost 160% compared to the previous day. The exchange already managed higher-than-usual volumes in recent months.

In addition, according to Skew, OKEx recently overtook BitMEX as the crypto-exchange with the largest amount of Bitcoin futures. The exchange leads by more than 40%.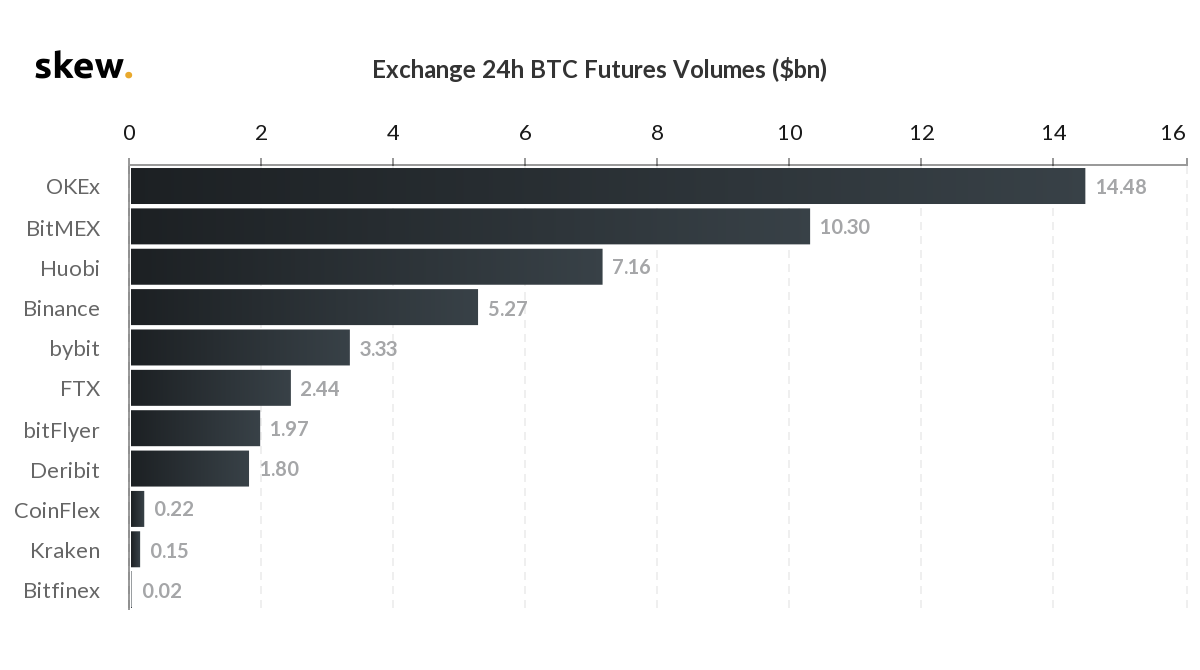 A difficult time for cryptocurrency exchange
A significant and unexpected rise in trading volume and web traffic associated with cryptocurrency exchanges was followed by the boom and bust recently faced by the cryptocurrency market at large. Which resulted in an unforeseen high trading network strain and some big hiccups.
In late February, Binance cryptocurrency exchange stopped trading on its platform to address an unforeseen technical problem with its infrastructure. The unplanned maintenance followed weeks during which users of the exchange had to experience a variety of performance issues on the network.
Binance stopped trading earlier this month after its network collapsed once again. OKEx CEO Jay Hao has extended a tongue-in-cheek technical assistance bid to Binance's CEO.